What makes our nose filters so unique
FDNS Nose Filters are unique on its kind. And quite simply the best option you can do to improve your health and breathe clean air. See below why:
---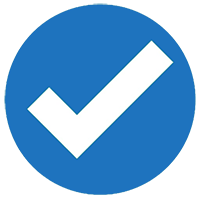 Scientifically proven to block up to 99.9% of particles, including
•Dust  •Allergens  •Flu-Virus  •Bacteria  •Pollutants
What are our customers saying about us:
More than 100 000 nose filters were sold world wide. Your preference is what makes us proud!
This stuff works , I am a truck driver I travel all over the USA with all kind of weather , when you put them on leave them on for as long as you can , taking them off and on they will not stick that much.
Don't pay attention to all the negative reviews, these screens work it's hard to breathe a little bit but that's normal you'll get use to it, it's just preventing from you getting sick?
Carlos
What is the Press reporting about our nose filters:
The press is fascinated by the FDNS nose filters! A huge success story that started from the dreams of one man to make the world healthier!
What is the Scientific Community researching about us
Over the years numerous research and quality process analysis was contacted to make sure that the safest, efficient nasal screens delivered to you!
Join the VIP group
subscribe for free!
✓ Exclusive Member Discounts
✓ New Products & Offers
✓ Free Air Quality Tips
VIP Registrations Closed (Invite Only)
The horrible health effects of bad Air Quality
The need for a high level of Air Quality, indoors (IAQ) and outdoors isn't new and it is certainly justified. There are multiple researches showing the extreme effect on life quality and even life expectancy when you have to live in polluted environments.
This scientific study as published by the Ecological Indicators  journal reports that just an "on average, an increase in pollution particles in the air of 10 micrograms per cubic meter cuts victims' life expectancy by 9-11 years"
Another scientific study by the World Health Organization reports that "7 million premature deaths annually linked to air pollution" and that there is a strong link to diseases such as cancer,  strokes, heart disease and others.
Take action and protect your health now!
The big question is: Can you really afford to lose few decades of your life? Or should you take action right now? Using our patented nose filters is the among the most immediate, affordable and effective measures you can take to decrease your daily exposure to harmful pollutants for up to 99.9%. The laboratory studies are proving out nose filters effectiveness.
To help your quest for optimal air quality, our team had complied the most detailed guides available to identify harmful pollutants, and protect yourself from them!
Ain't nobody got time to ready nose filter guides? No worries!
Click on the button below to view a summary of what makes our nose filters so unique!